Flexible Tap Connector Hose Tails
Stainless steel braided flexible connector hoses (tails) are very useful in the plumbing of toilet cisterns and bathroom / kitchen sink taps.
We have a variety of useful sizes.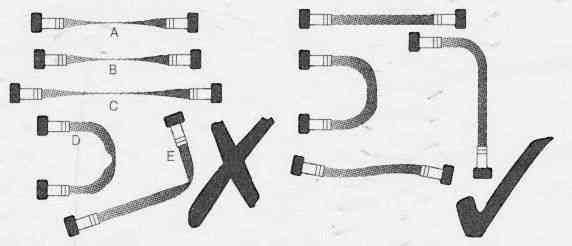 A flexi hose must not be : A-Twisted, B-Squashed, C-Stretched, D-Kinked or E-Bent sharply (especially near the ends).