Flexible Tap Connector Hose Tails
Stainless steel braided flexible connector hoses (tails) are very useful in the plumbing of toilet cisterns, bathroom basin taps, bath taps and kitchen sink taps.
We have a variety of useful types and sizes in lengths from 150mm (short) to 900mm (extra long).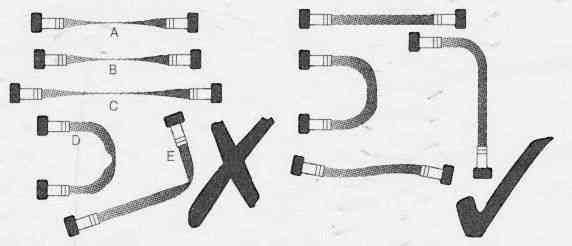 A flexi hose must not be : A-Twisted, B-Squashed, C-Stretched, D-Kinked or E-Bent sharply (especially near the ends).