JG Speedfit Fittings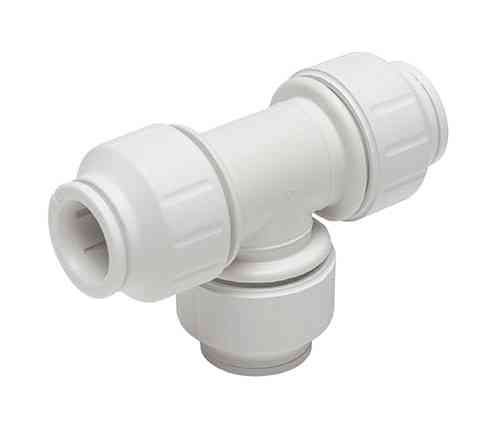 John Guest Speedfit is a push-fit system suitable for the plumbing of hot and cold water services and central heating applications.
JG Speedfit plastic fittings have been designed for use with both Speedfit and copper pipe.
Note, you need to use an insert to strengthen / stiffen Speedfit pipe when using it with these fittings.
If you are using copper pipe, make sure there are no sharp edges to damage the rubber seals in the fittings