Ceramic Tap Cartridges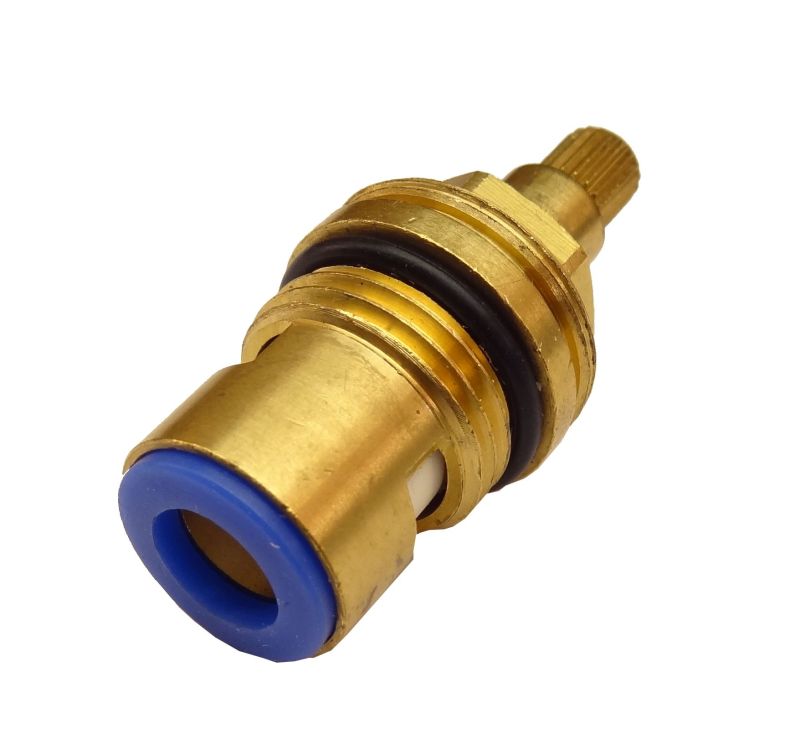 We have a range of replacement quarter turn ceramic cartridges for bathroom and kitchen sink taps.
We have more in store than we have listed on our website.
It's important to match up all the dimensions, including the number of splines (teeth) on the end of the spindle.
Cold valves usually turn clockwise to close, hot valves are the opposite.
If you are a local customer, best bet is to bring in your faulty cartridge, along with the head / handle (so we can make sure your old handle fits the new cartridge).
Our range includes cartridges with 18, 20, 24 and 28 splines in a variety of lengths and styles.
Prices vary depending on manufacturer and model.