Check Valves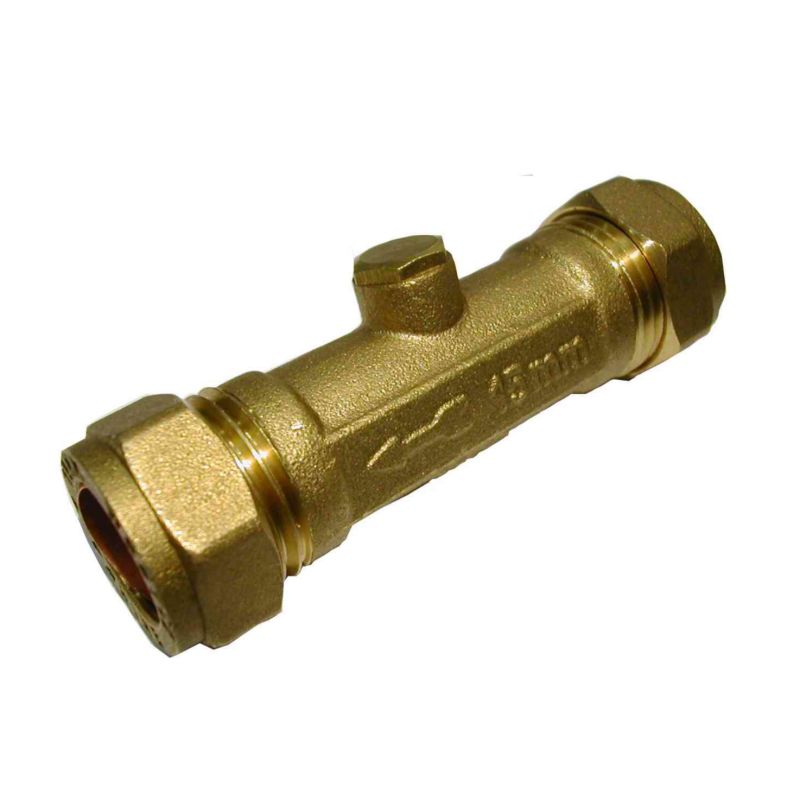 Non-return (one way) check valves.
Single spring and double check valves can be installed in a horizontal or vertical position. Double check valves are often a local authority requirement in plumbing installations.
Swing check valves usually require installation in a horizontal position or vertical position with the flow going upwards.