Twin and Earth Cable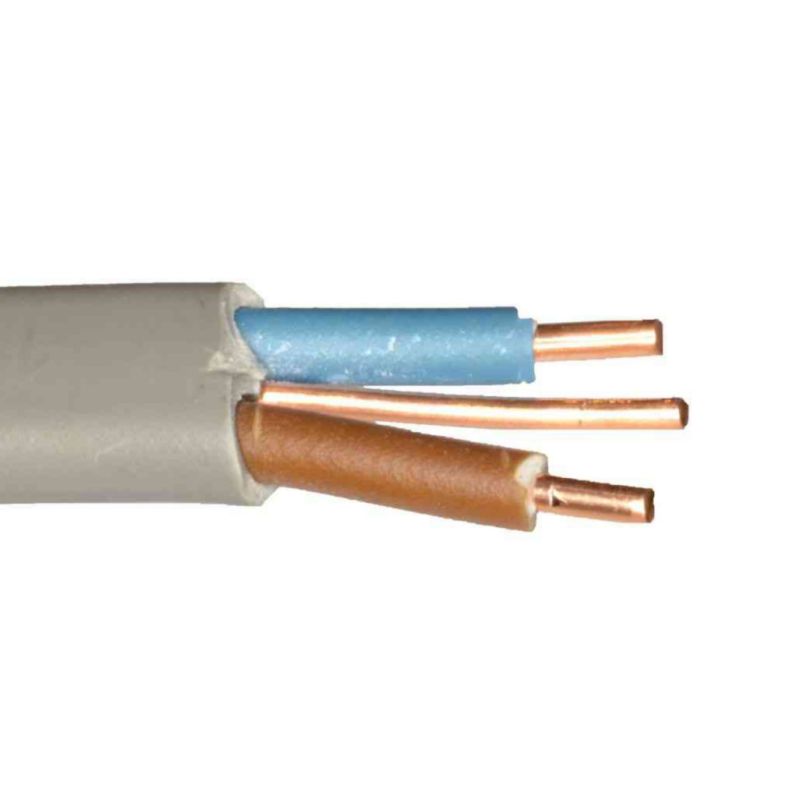 Twin and earth electrical cable.
Typical applications :
1.5 mm² for lighting circuits.
2.5 mm² for ring mains (sockets).
6 mm² for cookers and smaller electric showers.
10 mm² for larger electric showers.
In April 2006 the colour of the cores changed.
Red (live) was replaced by brown.
Black (neutral) was replaced by blue.